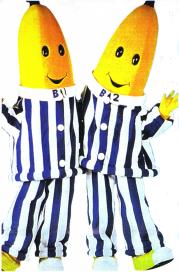 Well, let's just get this out of the way and I promise that it will be all I really need to say: Grand Theft Auto IV is the best game I have ever played. Everything about it is better than I imagined and hoped for. If you want proof of what kind of sick I am, here is the Xbox Live Gamertag:
Devo2021
What's been going on this week? I haven't really gotten to speak to you all since last Friday. By now, we all know that the Laughing Lizard is open but under new management we are to call it "O'Shaughnessy's". But at least it's back, driving anywhere else on Saturday's always felt different cause I always reminisced on the nights of barking in front of the Lizard. That's a hell of a way to start the week off.
Maybe I'm the last person out here who doesn't know why Tim Miller is all the sudden Damone Miller (could it be his real name??? Hmmm), but it does make me consider if I should be going by Deaven Richardson. It's not to late, I still ain't $#!t. But, it does keep people from high school from finding my Myspace page.... Tyler it stays. Tyler smells like Dolce & Gabbana, while Deaven smells like his dog Max. Classy vs. guy next door, death match scheduled for next week.
I stunk (bombed, I definitely took a shower on Monday) something terrible on Monday at the Spy Lounge. Just thought I'd put that out there..
Gettin' the thick end of the shaft(ouch) today at work so this will be a nefariously short blog. Sorry, sometimes it be's like dat.
Tyler, Nelson and Kevin had a competition: Who can eat three square meals a day and hold their bowel movement the longest. The start date will be May 1, 2008. The stakes: Mystery Prize. At Risk: Jeans, pajamas and even sheets. Stay tuned for updates....
Lots more tomorrow, promises